Homeowner Testimonials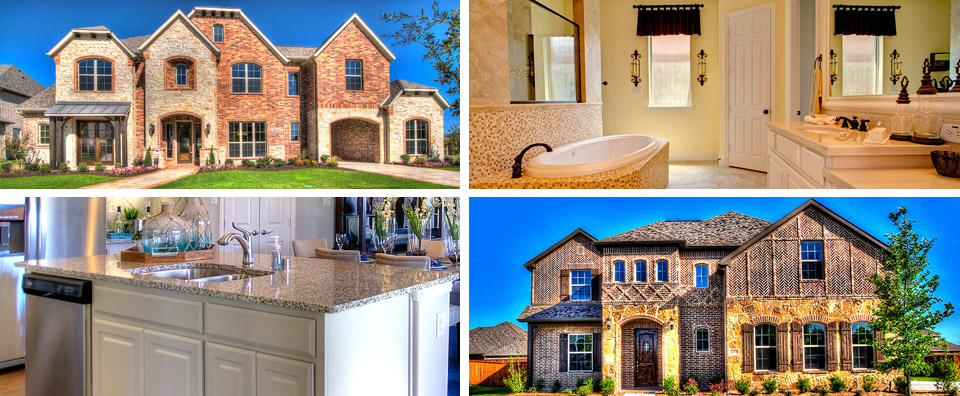 Allen
Our experience with Windsor was great. We enjoyed the wonderful family life treatment. I would recommend family or friends to buy from Windsor Homes. Thank you for making this home purchase a pleasant and happy experience.

Deborah
...I have worked with many builders to include, DR Horton, Lennar, Ashton Woods, KHovnanian, LionsGate, Beazer and the quality of service and professionalism Windsor Homes provided is far above that of the others! Thank you so much!

Michael B., Realtor & Keller Williams
We love our new home.  Glad to be part of the Windsor Family.

Jeff & Maria
A wonderful experience.  Windsor Homes is great to work with.  They had been helpful and our entire home ownership process has been smooth.  Will definitely recommend Windsor to friends and family.

Mustafa & Emily
Jim Johnson is a Rock Star!  Even though he's a Royals fan...  Patrick was great!  Adam Stockton is a Rock Star as well!

Chad & DeAnne
Windsor Homes is excellent builder offering very good price point compared to other builders.

Arpan & Gaurav
Theresia Hallmark from the design was awesome.  Tamara Podwalny from HomeBridge was amazing to work with.  Newell, Kelley and Tim - Very helpful helping build our amazing home!!  Thank you Anna Team

Mark & Carol D
Anna
We have never built a home until now. Thanks to Tim & Newell, this has been a very positive experience. Both were very responsive and easy to work with.

Jon & Joanne
I looked for over a year at different builders. I am glad I found Windsor Homes, Tim Sheridan and Newell! I would do it all over again with you guys!

Patricia & Robert
Great job.  Kelley, Tim and William were simply knowledgeable, thoughtful and followed up always.

Akin & Olayinka
Wonderful experience thru the whole process.

Eric
Great experience from beginning to end!

Jason & Jessica
Kelley and Tim were a joy to work with!  We love our new Windsor Home.

Jeff & Terry
Thank you for facilitating accelerated closing change.  Very helpful and friendly during the entire process.

Michael
Excellent work everyone!!

John & Chelsea
Kelley and Tim at Anna Town Square are incredible, professional, nice and encouraging!

Rich & Kim
Kelley, Tim, and Newell are amazing.

Kyle & Elizabeth
The process was totally painless.  The sales counselors were quick to respond to any questions and the construction manager was very helpful and quick in fixing any problems I felt I had, which were very few.  Would highly recommend Windsor Homes.

Michael & Andrea
Mansfield
Mandy was great to work with!  Definitely went the extra mile.

Zachary & Chelsey
Everyone was very helpful and accommodating.  Also, listened to any suggestions or questions we had.

Ken & Cheryle
Midlothian
Awesome builder.  Love the house.  Can't wait to move in.

Chris & Michelle
Everyone has been excellent to work with.  All have been extremely helpful.

John & Mallssa
Gary, our construction manager, was simply a pleasure to work with.  Communication was superb.  I can't imagine him doing anything to be better.  This is the 4th house we have built and by far the best experience.

Keener Family Trust
Gary and Mandy were excellent to work with.  They are friendly and very welcoming.  They addressed all of our concerns in a professional manner.

Andrew & Melinda
Great job everyone!  Thank you.

Jonathon & Brittney
Mandy and Gary were awesome.  Very quick to address my concerns and made sure I was happy with the finished product.

Jessica
Mandy and Gary have been the greatest throughout the entire process.  Friendly, helpful, knowledgeable, professional.  Made our first home purchase a fun experience.  Mandy & Gary were fantastic.

Karensa & David
Very stress-free experience.  We are very pleased with the entire process.

Paul & Angelette
Mandy and Gary were both amazing and if I had to build again, I would want them.

Drew & Samantha D
Murphy
Thank you for all that you do!

Dipakkumar & Pryanka
Windsor Homes constructs a best home and construction manager Stuart Norris is so nice in talk and genuine person and addressed all issues I have.

Rakeshkymar
Construction manager was great and took care of all the issues highlighted immediately.

Vishnuprabhu
Customer Service exceeded expectations

John & Dianne
Prosper
Overall working with Windsor Homes was a good experience.

Theodis D
Everyone did an awesome job!!

William F.
Rockwall
Michael did a great job! Very pleased with his service & follow through. Quality of home is excellent, very happy with sales team and Michael taking care of us. Thanks for everything.

Brady & Lauren
We had a great home-buying & building experience & really appreciate Lizzy and Patrick - they were great & responsive.  And our new home is beautiful!

Ross & Kristi
Windsor has a great team.  We have already recommended to friends.

Chandler & Amber
Jason was excellent to work with!  Lizzie and Christy were very helpful and great to work with as well.

Ryan & Natalie
We were extremely satisfied with our experience in buying a Windsor Home.  Everyone was really nice and helpful.  I identified a few issues during our final walk-thru, but Patrick was very quick to have them addressed.

Scott & Miranda
Very satisfied with everyone we worked with.

Abby & Michael
Lizzie, Jeff, and Michael were all very responsive and easy to work with.

Kristin & Marcus
Lizzie and Christy were wonderful.  Always there to answer all my questions, and I had a lot.

Christina
...I have been very impressed with his (Lawrence Masi) professionalism and his knowledge.  He has provided me with a wealth of information so that I better understand my home and how to care for it.  He takes his time and never appears rushed.

Randy
Lizzie Dean and Michael Cheatham were a delight to work with!  They always returned calls, answered questions, and quick to respond to needs and requests.

James & Bettye
Michael, the construction manager, was very helpful and accessible.  I appreciate his attention to detail too.

Eric & Megan
Patrick, Joey and Michael were great.  We really appreciate them.

Bryan & Dianelle
Both Gary and Lizzie were great to work with!!

Francisco & Melody
Amazing home & service...We can't wait to move in

Jay
LOVED our experience with Windsor and will be telling all of my friends!

Oliver & Megan
Lizzie and Michael were great to work with; it was a pleasure.

Ron
Very impressed with Michael Cheatham and Lizzie Dean

Kevin & Janna
Working with Lizzie, Gary and Julie was great!  They're an awesome team!

Jason & Zelda M
Very helpful and thoughtful representatives for Windsor.  Great experience.

Kody & Adrienne H
Lizzie and Michael were awesome to work with.  Kept us in the loop.  Giving us up to date on a regular basis.  Great to work with.  Both Lizzie and Michael work great together.

Rosa & Pedro L
Windsor, HomeBridge, and Benchmark have all been pretty great to work with.  This has been a super easy and painless/carefree building process.  We will recommend all companies to all friends and family looking to build or for services.  Lizzie, Gary, Julie are the best.

Corey & Katrina M.
John Carmichael was absolutely amazing.  We could not have been happier.  Windsor is a very high quality builder.

Scott H. & Kerrianna K.
Wylie
My boys and I are absolutely thrilled with our new Windsor home....In addition to the excellent customer service, the quality of a Windsor home is impeccable...If you are in the market for a new home, I strongly recommend a Windsor Homes. You won't be disappointed!

Suzie
Very easy process and the builder was great to work with.

Boris & Jellca
Windsor's upfront pricing of the list of upgrades was a great draw to us as it gave transparent information on the total cost.  The sales manager and construction manager were very helpful.  We'll continue to recommend David and Mike to our friends.  They were excellent.

Gbolahan & Idowu
Very happy with the quality of the product.  I had a third party inspector and he stated that this house was one of the best built homes he has seen in a long time.  In the final walk-thru I felt Michael listened to what I wanted done and he already went through and marked everything up.

Nova & Mindy
Blake Widener did a fantastic job finishing construction 2 weeks early.

Paul & Michelle
Purchasing the home with Windsor was a seamless experience.  Sales Agent and Construction Manager were knowledgeable and great to work with.

Jeremy & Krystal
We really appreciate Blake's thorough inspection of our new home.  We have a lot of confidence in the quality based on his careful review and corrections to the punch list.

Thomas &Yan
Blake was great to work with. He was very knowledgeable and personable.

Stephen & Ashlee S.
David Hitchings and Blake Widener were awesome to work with.  They both worked very hard on our behalf and also made our home building experience a positive one.

Neil B & Stephanie K
Everything was wonderful during our building process.  Joey (our builder) and David H. were in communication and easy to work with.

Amanda P